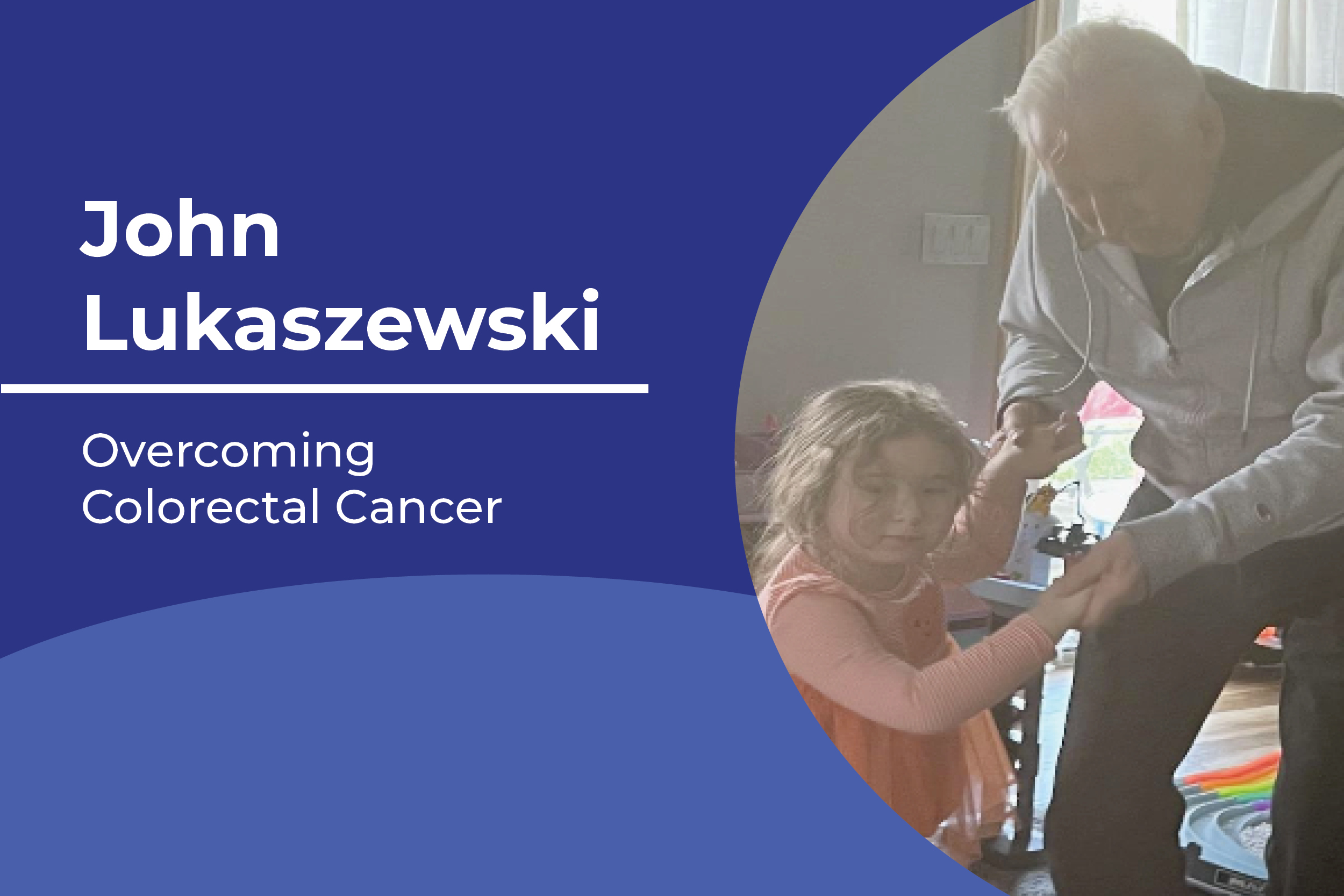 Overcoming Colorectal Cancer: John Lukaszewski's Story
At 68 years old, John Lukaszewski began receiving care at Astera Cancer Care in July 2022. His journey to the center began when his colorectal surgeon referred him due to being hospitalized with endocarditis and sepsis infection, a condition commonly seen in colon cancer patients. What started as a routine colonoscopy turned into a shocking and difficult ordeal when John was diagnosed with locally advanced colorectal cancer.
However, thanks to their trust in Colorectal Surgeon Dr. Howard Hardy, John and his wife confidently followed his recommendation to see Dr. Maqsood Amjad at Astera Cancer Care. John's treatment plan consisted of chemotherapy, which he found to be "a piece of cake" due to the minimal side effects he experienced. The care they received at Astera Cancer Care left them both extremely satisfied, with John describing Dr. Amjad as treating them like family and his nurse practitioner, Lauren Kiley, going above and beyond for his comfort and care.
After completing his treatment, John and Mariann were grateful for the positive experience they had at Astera Cancer Care but also felt a bittersweet feeling of missing the care team. Dr. Amjad discussed with John the possibility of surgery to ensure his cancer wouldn't return, and John's determination and strong will to fight made it possible for him to overcome his cancer. Throughout his journey, John found inspiration in his granddaughter and was supported by his wife at every appointment. With his cancer now gone, John is focused on staying healthy and cherishing time with his family, including watching sports games. He is waiting for his survivorship appointment next month.