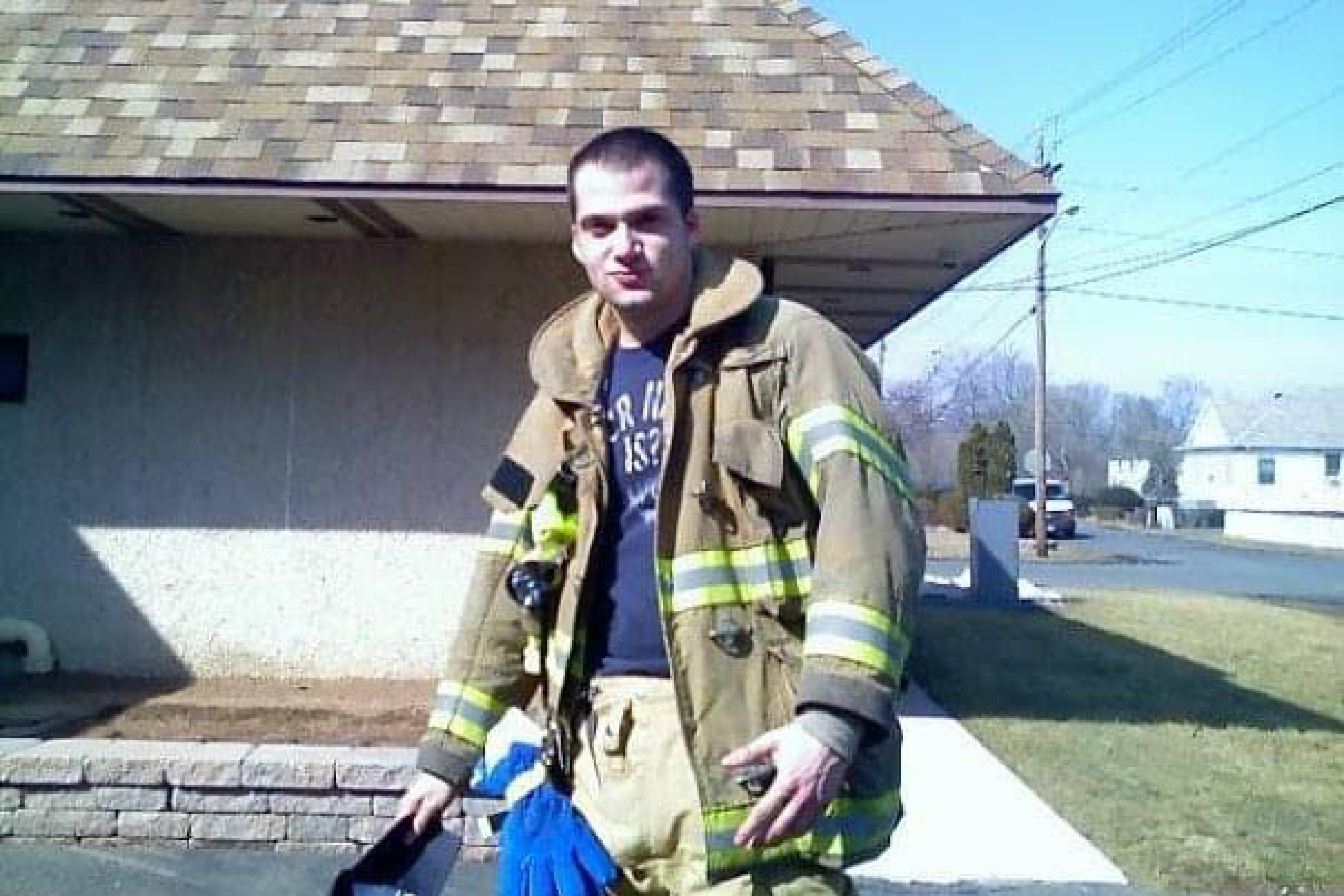 Heroes Beyond the Office
In healthcare, heroes come in many forms, and their acts of valor often extend beyond the confines of the clinic. Such is the case with Astera Cancer Care's Physician Liaison Brian Smith, whose recent actions saved a life on a day that started like any other.
While on his way to the office, Brian found himself in the right place at the right time. As he merged onto the New Jersey Turnpike, Brian noticed a flurry of State Police vehicles racing ahead. Brian, who also has a background as a firefighter and EMT, always keeps his pager close by. When his pager buzzed with an alert about a motor vehicle accident, he maneuvered his vehicle onto the shoulder and approached the scene without hesitation.
After identifying himself as a first responder, Brian grabbed his medical bag and sprinted toward the police officers, ready to assist. Multiple cars were involved in the accident, but what caught Brian's attention was a tractor-trailer with a visibly distressed driver.
The situation was dire, with the truck driver in the passenger seat, a police officer attempting to stabilize him, and the driver's condition deteriorating rapidly. He wasted no time assessing the situation, checking for a pulse, and realizing the situation's urgency. Brian recognized that the driver's condition was critical, as his breath sounds were labored and agonal. The driver's pulse was rapid and irregular, indicating he was on the verge of cardiac arrest.
Brian instructed someone to retrieve his AED (Automated External Defibrillator) from his medical bag and immediately initiated CPR. Within moments, the AED was powered on, and two shocks were delivered to the driver's heart. Brian successfully resuscitated the driver and ensured that he maintained a pulse until EMS professionals arrived on the scene.
The State Troopers at the scene quickly recognized Brian's heroism and noted the Astera Cancer Care logo on his scrubs. They contacted Astera's Robbinsville office, seeking to identify and extend their heartfelt gratitude to the man who had made such a difference. This led to an unexpected visit by representatives of the State Police, Robbinsville Police, Fire Department, and Capital Health Medics to Brian's home, where they honored him for his selfless and heroic act.
When asked about the incident, Brian's response was humble and heartwarming. "I don't do it for publicity," he stated. "I do it because that's what I was trained to do, and I'll always help someone if there is no EMS there yet."
Brian's remarkable story underscores the importance of having skilled and dedicated individuals like him in our communities. "I don't think people truly recognize the importance of seasoned paramedics and the extraordinary work they undertake each day. We handle critical situations on a regular basis."
As Brian continues to excel in his role at Astera Cancer Care, it's clear that his commitment to helping others extends far beyond the office walls. His actions inspire us all, reminding us that heroes can emerge when we least expect it, making the world a better place one courageous act at a time.