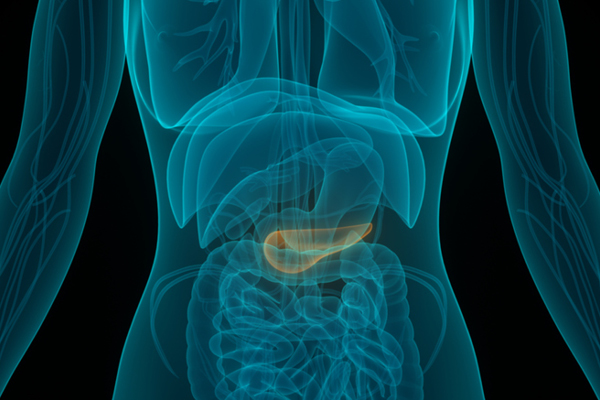 Astera Cancer Care Announces Its First Patient Treated With Cancer-Fighting Natural Killer – Immune System Cells
Astera Cancer Care, a New Jersey-based physician-owned, multi-specialty community oncology practice, announced it has treated its first patient in the QUILT-88 trial using a combination therapy developed by Immunitybio designed to bolster the body's immune system in addition to administering natural killer cells engineered to find and kill cancer cells. This novel combination therapy is also being studied in patients with triple-negative breast cancer, Merkel cell carcinoma, and planned in glioblastoma.
The investigative therapy consists of natural killer (NK) cells, which form part of the innate immune system, along with a fusion protein called Anktiva, which is designed to strengthen the adaptive immune system. This novel therapeutic is given in combination with low-dose chemotherapy and radiation therapy, which primes the tumor microenvironment and suppresses the immune cells that block the action of the NK cells.
"Astera Cancer Care is very excited to be able to participate in this clinical trial for patients with pancreatic cancer," said Dr. Phillip Reid, principal investigator. "The field of Oncology has been revolutionized over the past several years as we have learned to harness the power of the immune system in the fight against cancer. We hope that CAR NK cell therapies like the one developed by ImmunityBio will become part of the immune therapy armamentarium and give patients an effective treatment option that is not associated with overly burdensome side effects."
The QUILT- 88 trial is open to patients with Stage IV Pancreatic Cancer. Treatment is administered in Astera's East Brunswick office. Astera is the only site on the East Coast that offers this CAR NK cell therapy trial and only the 4th site nationwide.
QUILT-88 trial is the third active cellular therapy trial Astera has participated in and the first CAR NK cell therapy. The other cell therapy trials included the use of CAR T cells (Chimeric Antigen Receptor T Cell) to treat blood cancers.
"Astera's participation in this highly innovative trial shows our commitment to building a world-class Cellular Therapy Program as a prominent offering of our comprehensive community oncology platform. Our expertise as one of the only community practices nationally to deliver CAR T cells has prepared our organization to be a leader in all cellular therapies. Astera is broadening the scope of our offerings and is working with payers and self-funded employers to provide greater access to these treatments while controlling the escalating costs of all cancer treatments. Astera's efforts will help to ensure that all patients living with cancer continue to have access to the most innovative therapies close to home," said Edward J. Licitra, MD, PhD, Chairman and CEO, Astera Cancer Care.
About Astera Cancer Care
Astera Cancer Care is an independent and physician-owned multi-specialty community oncology practice serving New Jersey. Astera Cancer Care inspires hope and improves outcomes through its commitment to personalized patient care and the latest treatment and research because It Matters.
About ImmunityBio
ImmunityBio is a clinical-stage immunotherapy company developing next-generation therapies that drive immunogenic mechanisms for defeating cancers and infectious diseases. The company's broad immunotherapy and cell therapy platforms—including Antibody cytokine fusion proteins, synthetic immunomodulators, vaccine technologies (hAd5 viral vector, mRNA, recombinant protein, and adjuvant), and genetically-modified, off-the-shelf natural killer cells (autologous and allogenic cytokine-enhanced memory NK cells)—activate both the innate (natural killer cell and macrophage) and adaptive (T cell) immune systems to create long-term "immunological memory."
ImmunityBio's clinical pipeline consists of 26 actively recruiting clinical trials—17 of which are in Phase 2 or 3 development—across 13 indications in liquid and solid tumors (including bladder, pancreatic, and lung cancers) and infectious diseases (including SARS-CoV-2 and HIV). Anktiva™, ImmunityBio's lead cytokine fusion protein, is a novel interleukin-15 (IL-15) superagonist complex and has received Breakthrough Therapy and Fast Track Designations from the U.S. Food and Drug Administration (FDA) for BCG-unresponsive CIS non-muscle invasive bladder cancer (NMIBC).
The company has established GMP manufacturing capacity at scale with cutting-edge cell manufacturing expertise and ready-to-scale facilities, as well as extensive and seasoned R&D, clinical trial, and regulatory operations, and development teams. For more information, please visit: www.immunitybio.com