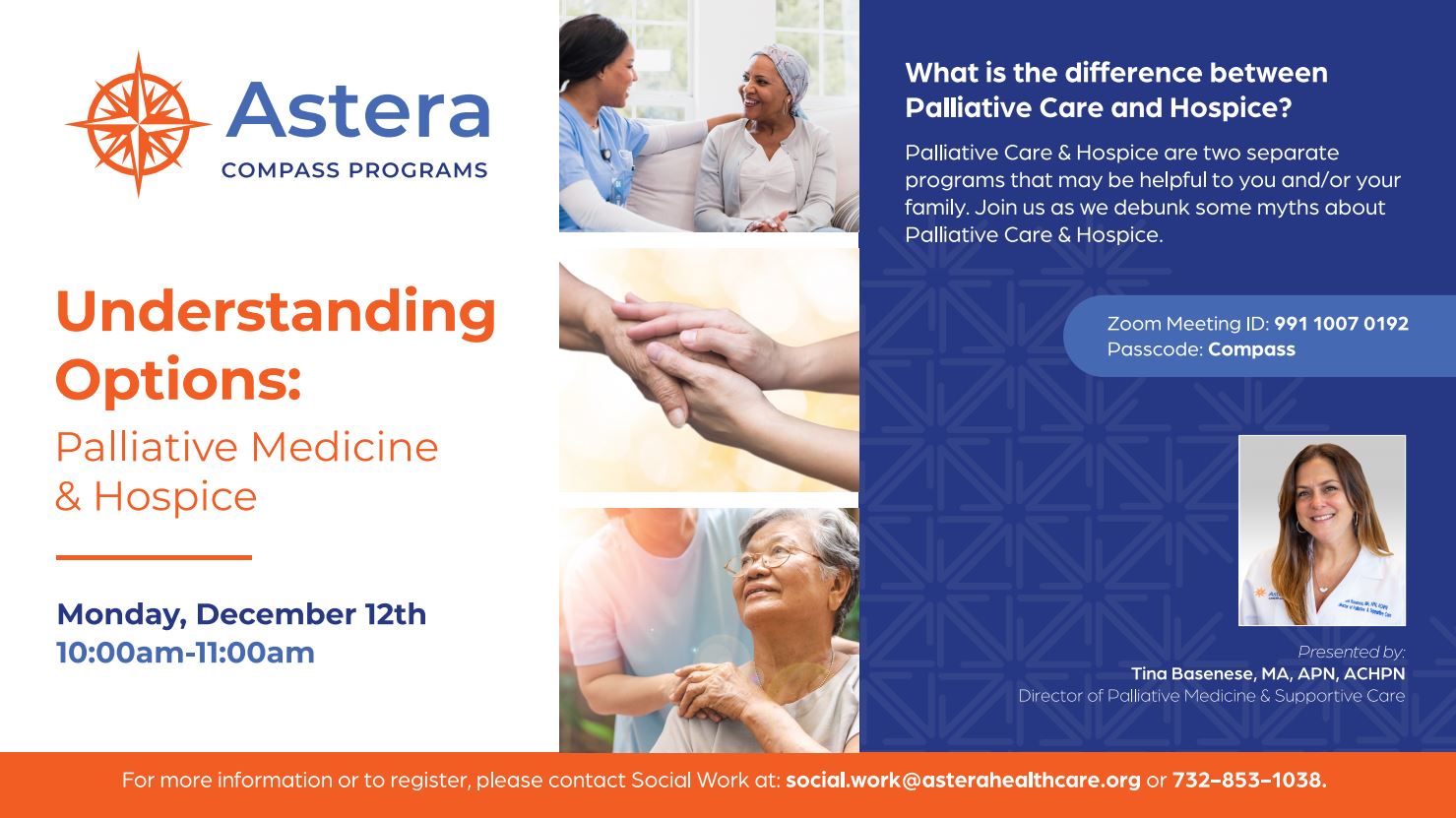 Understanding Options: Palliative Medicine & Hospice
Presented by Tina Basenese, MA, APN, ACHPN.
Palliative Care & Hospice are two separate programs that may be helpful to you and/or your family.
Join Tina Basenase, MA, APN, ACHPN, on December 12th, from 10AM-11AM where she will discuss the difference between Hospice and Palliative Care.
If you are interested in registering, contact Social Work at (732) 853-1038 or social.work@asterahealthcare.org.
After registering, you will receive an email with a Zoom link. To join, please use the link or the Zoom ID and passcode.
Zoom Meeting ID: 991 1007 0192
Passcode: Compass