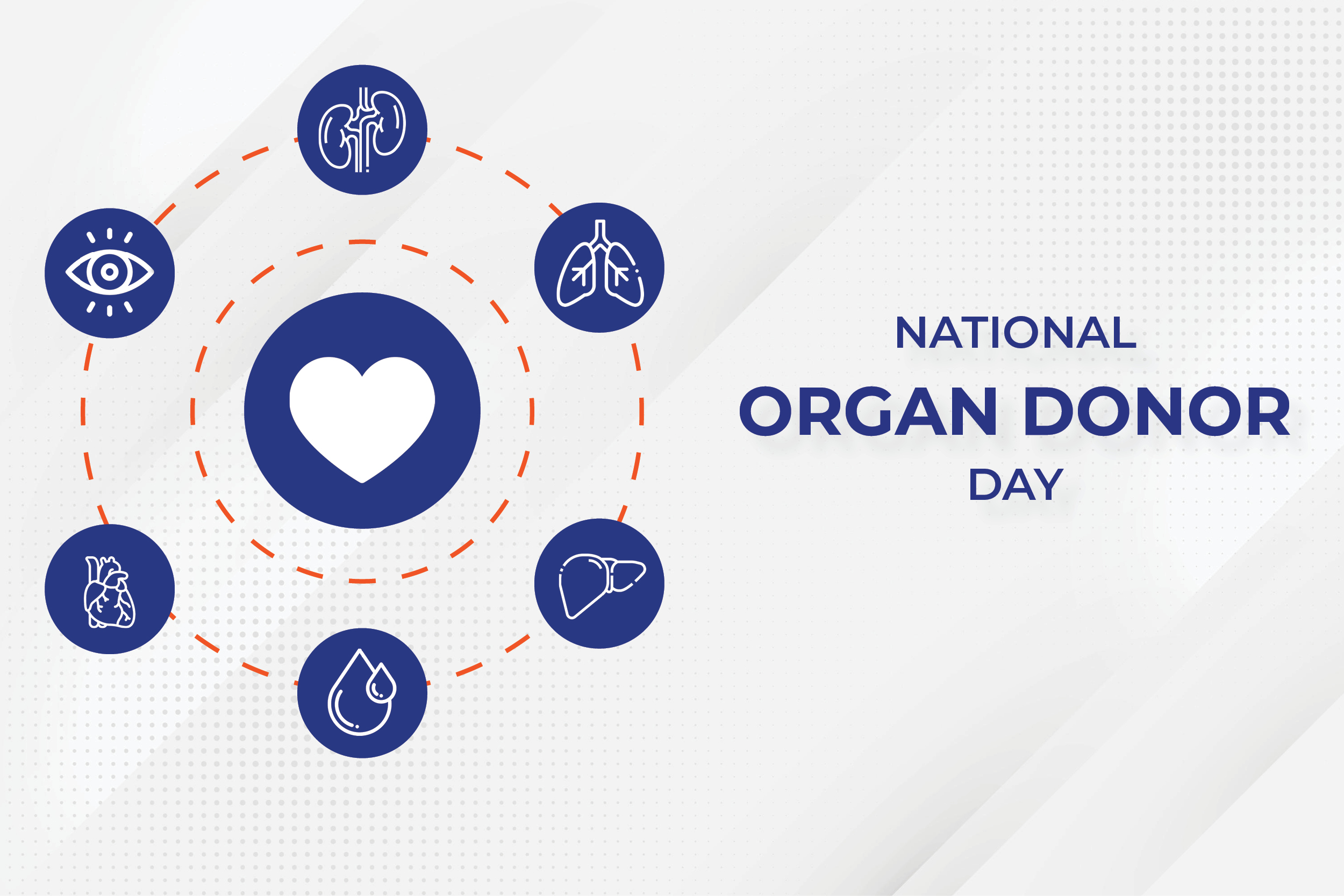 The Importance of Organ Donation
The Importance of Organ Donation:
Today is National Donor Day. Today we celebrate those who are organ donors, and we think of those waiting to receive organs that may save their life. Organ donation is such an important and life-changing thing for so many people. Sign up to be an organ donor today!
Becoming an organ donor can be one of the most important things you can do. Choosing to donate your organs and tissue is a selfless and worthwhile decision that could save someone's life.
Committing to being an organ donor is a generous decision that can save the lives of up to eight individuals, and even more, if a donor can give corneas and tissue. Organ donation is easy to sign up for because regardless of age, race, or gender, anyone can become an organ and tissue donor. You can either talk to your doctor about the next steps of becoming an organ donor or you can click the link at the bottom of the page to learn more.
It is also important to consider that donation affects more than the donors and recipients. It affects the families, friends, colleagues, and acquaintances who love and support those in need of transplantation and who benefit from their renewed life and improved health after transplant.
People on an organ waiting list typically have end-stage organ disease that drastically impacts their quality of life and may also be near the end of their life. Receiving an organ can become a life-changing event for these people. It can also help a family work through the grieving process and deal with their loss by knowing their loved one is helping save the lives of others.
The organ waiting list is always long. There are over 100,000 people on the waiting list nationally for an organ every single day. This makes it even more important to make sure that you sign up to become an organ donor. Each person that becomes an organ donor can save up to eight people's lives!
Organ donation is an opportunity to help others. You can sign up to become an organ donor and learn more here: https://www.organdonor.gov/sign-up