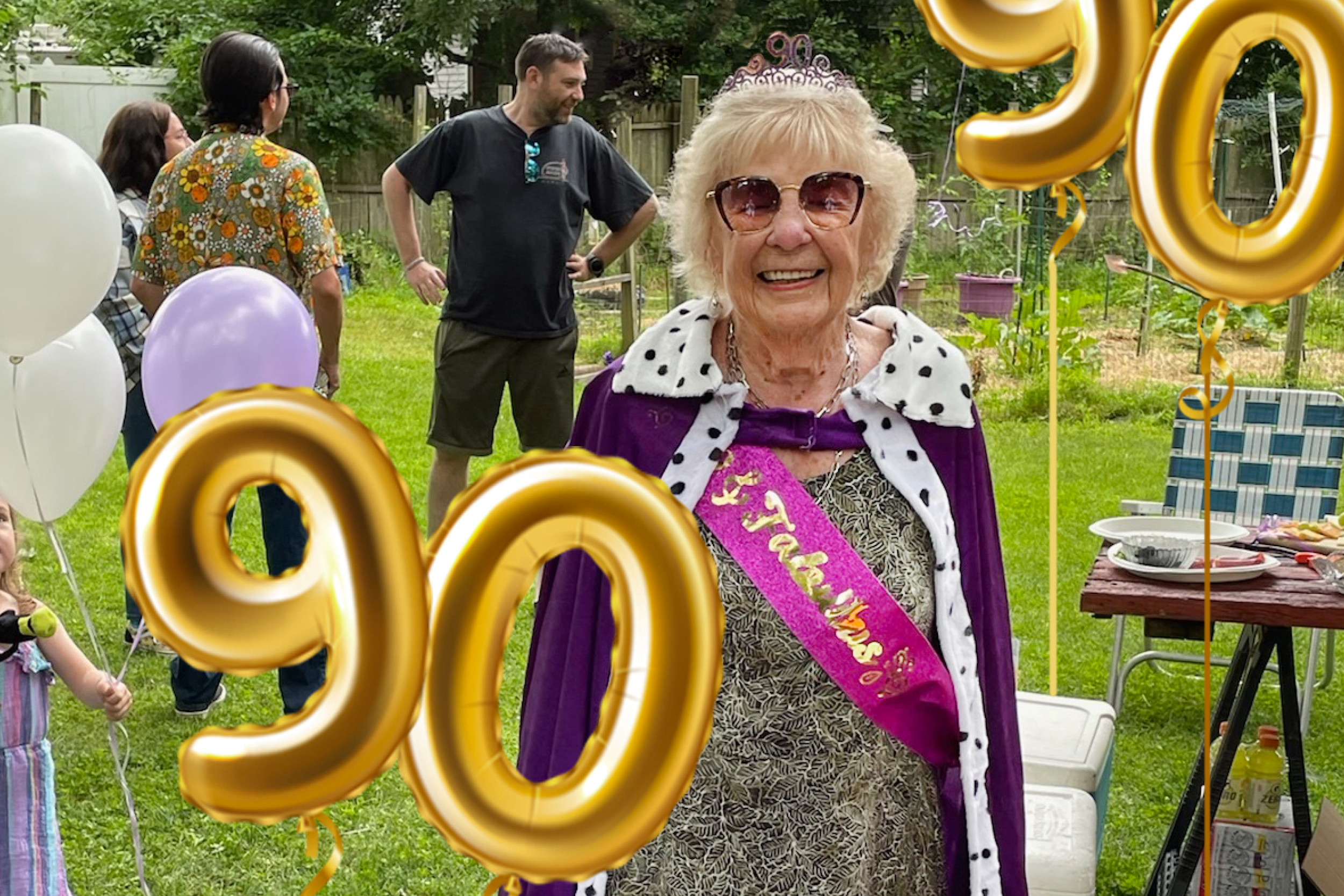 Radiation For Skin Cancer
After having difficulties wearing particular shoes, Anna Kenny noticed a mole on her lower left ankle, a big issue considering her love for shoes. So she decided to see a dermatologist. The dermatologist biopsied the mole, which confirmed it was cancerous. At 90 years old, Anna was diagnosed with skin cancer.
Her dermatologist recommended she undergo an unfavorable procedure to remove the cancer. But at her next oncology appointment with Dr. Bruno Fang of Astera Cancer Care, he provided a second opinion and a more suitable option: radiation therapy.
Dr. Fang referred Anna to Princeton Radiation Oncology (PRO). For 21 consecutive days in July 2021, she would travel to PRO and receive twenty minutes of radiation treatment every morning at 11 am.
Anna had nothing but great things to say about her experience at PRO, "It was a wonderful place, and everyone was so friendly. They made you forget you were there," Anna said. For patients undergoing treatment, safety and comfort are so important. "It's bad enough you need the treatment, but when you have somewhere to go that's so caring, it makes a difference," she said.
Anna enjoyed her new routine during her three-week treatment plan. She said, "The facility was not only pleasant but very timely." Anna never had to wait and was always in and out of the office every visit.
After 21 days of treatment at PRO, Anna was cancer free! This was a great celebration for a woman with three children, seven grandchildren, and four great-grandchildren! Having lived for over ninety years, Anna has her own secrets to a long life: a good night's sleep (8-9 hours) and a glass of wine every night while watching her favorite show, Judge Judy.