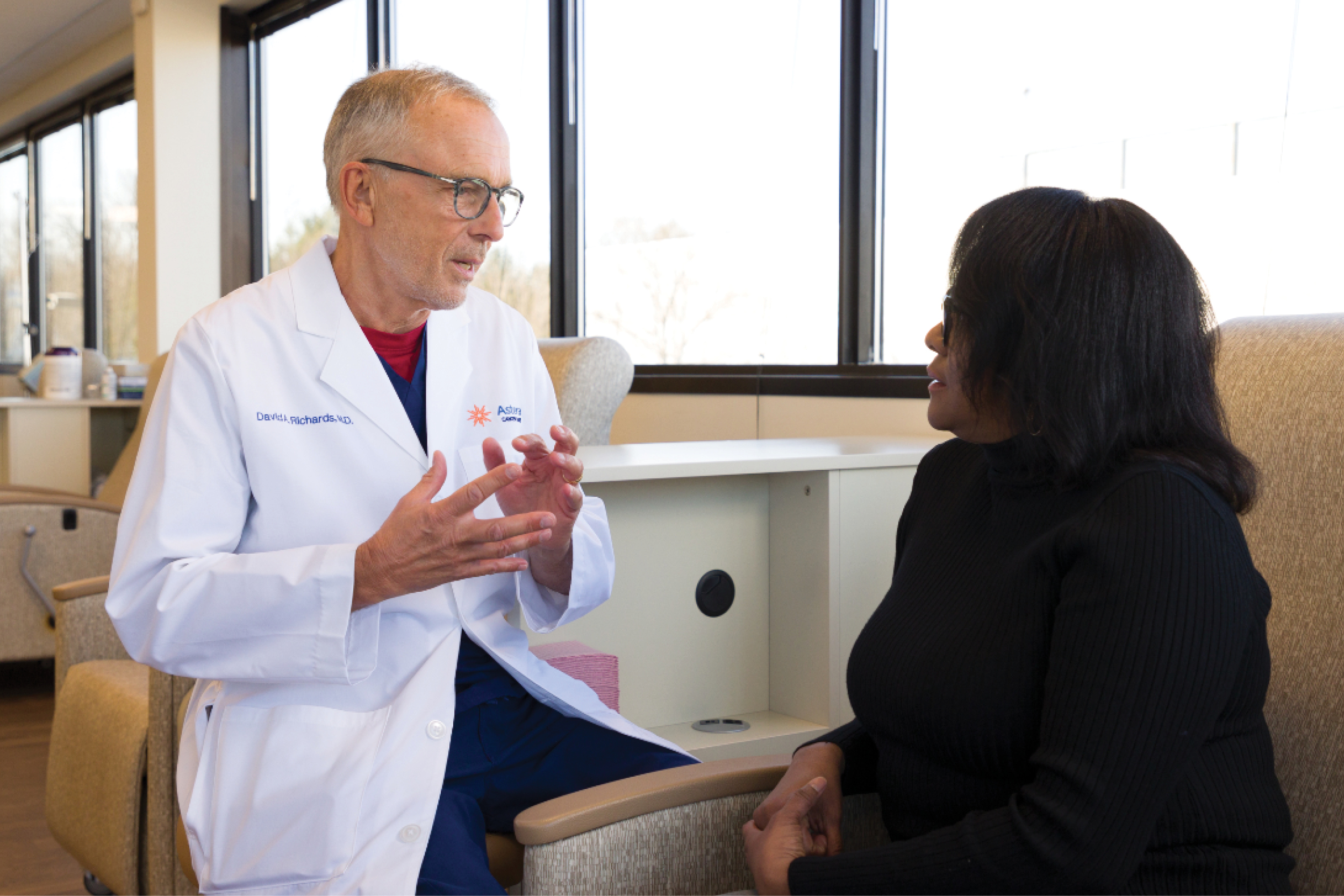 Providing Innovative Cancer Care: Expanding Episodes of Care
When someone is diagnosed with cancer, their whole life changes, they must discuss treatment options with their doctor, among the first things they must do. Even after this discussion, they may face uncertainty and confusion about the many decisions they will have to make. With cancer, there is never a "one-size-fits-all" approach.
That's why Astera provides a more holistic, personalized approach to creating a treatment plan that coordinates care across multiple providers or specialists, considering other factors such as nutrition and managing what happens to a patient along the cancer care journey.
This patient-centered approach is the model for Horizon BCBSNJ's Episode of Care (EOC) program, which includes a new, first-of-its-kind prospective breast cancer episode. Horizon BCBSNJ recently began the breast cancer EOC program with Astera Cancer Care.
A new model for cancer care
Astera Cancer Care provides coordinated cancer treatment to patients with an integrated approach, This integrated model lets providers work collaboratively with Horizon BCBSNJ to create a community-based cancer care delivery platform and reform how care gets paid. The model enables seamless, highly-navigable care for patients with cancer, who require treatments from multiple specialists or require decisions about the best treatment for them.
"We have the ability to deliver care for patients with cancer across the entire continuum of care," said Dr. Licitra. "If someone were to be diagnosed with breast cancer, we'd have the surgeon who can do the biopsy, the surgeon who can do the surgery, the medical oncologist who can give the chemo or the endocrine therapy, and the radiation oncologist who can give the radiation."
How the model works
An episode of care is a provider payment model that looks at a condition or disease from the initial diagnosis through intermediate care and any necessary surgical and post-surgical, care. An "episode" will typically include the following:
• Preoperative services (such as lab work or radiology)
• The surgery itself (how the episode is triggered)
• Post-surgical care (including services like physical therapy or home care)
A single price is paid for an entire episode, whether that episode lasts six months, nine months, or 12 months. Astera Cancer Care practitioners provide medical oncology care, radiation oncology, surgical oncology, and other necessary treatment.
Creating a single price for delivering what some people would call a "bundled amount of care" encourages providers to focus on the quality of care, and motivates them to use technology and innovation to control costs.
Episodes of care - transforming quality care
Episodes of care models have demonstrated the benefits of collaborating with providers across multiple settings and help to ensure patients have the best outcomes possible. They also help shift traditional fee-for- service (pay per service) to a focus on quality, value-based care, helping to drive down costs and increase positive outcomes while improving the patient experience.