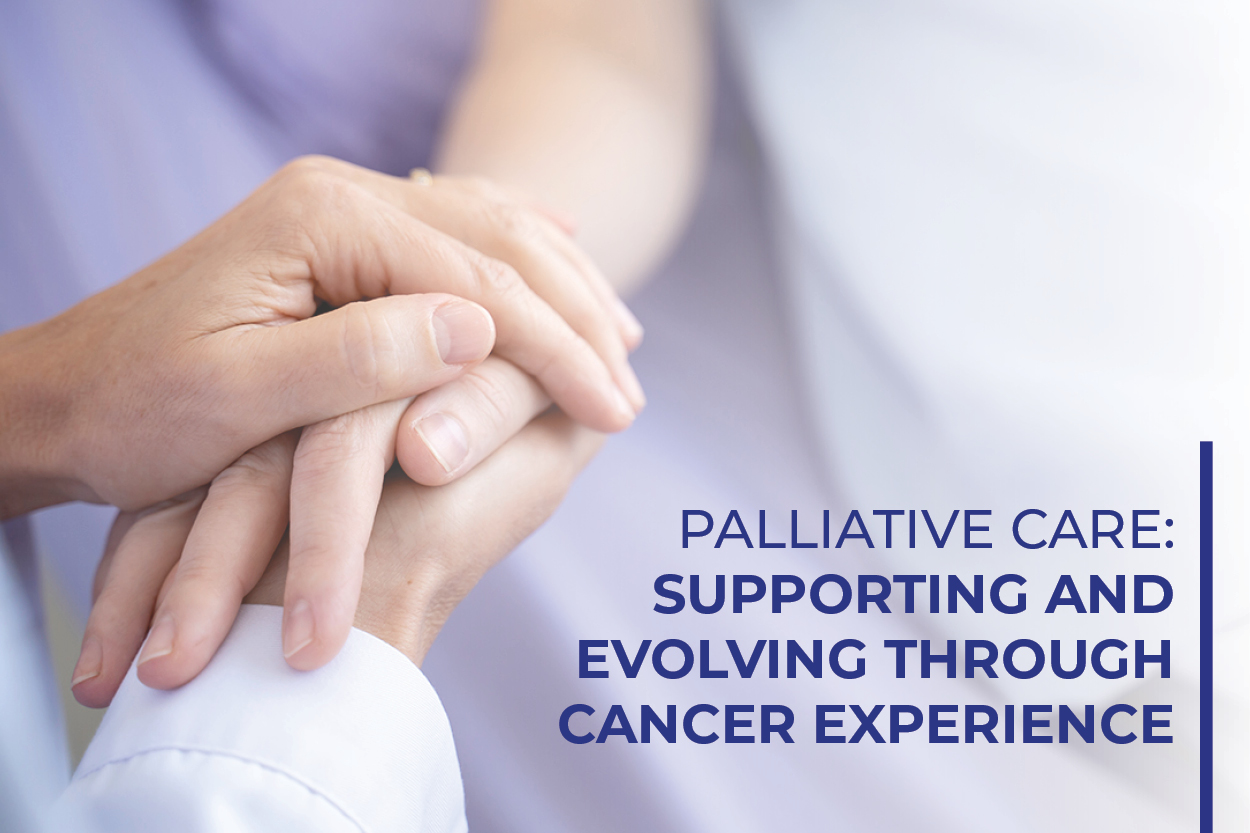 Palliative Care: Supporting and Evolving through Cancer Experience
Palliative care is whatever you need it to be," said Tina Basenese, an Advanced Certified Hospice and Palliative Nurse Practitioner and the Director of the Palliative Medicine and Supportive Care Program at Astera Cancer Care. Palliative care professionals provide guidance, compassion, and support, walking alongside patients and fully engaging in their experiences.
During palliative care visits, patients receive undivided attention, respect, and compassion. These sessions allow ample time to address physical, emotional, spiritual, and practical concerns. Palliative care professionals assist patients in navigating challenges, connecting with resources, and finding support networks.
Collaboration with physicians is fundamental in palliative care, enhancing treatment and managing complex symptoms. While the oncology/hematology team focuses on treatment, palliative care professionals ensure patients can tolerate symptoms and side effects, enabling them to stay on track with their necessary treatments.
Astera is expanding its palliative care team, recognizing the importance of comprehensive care and prioritizing the patient experience. Palliative care empowers patients, reframing hope and providing endurance and guidance throughout their healthcare journey.
Advance care planning is another vital aspect of palliative care. It involves making important healthcare decisions and preparing for the future. Through advance care planning, patients and their families feel informed and comfortable during emergencies, granting them the freedom to choose and alleviating unnecessary burdens in times of crisis.
Similar to insurance, advance care planning serves as a safety net, providing peace of mind. Palliative care professionals assist patients in overcoming the fear associated with these decisions, emphasizing that palliative care encompasses comprehensive healthcare and offers reassurance during uncertain times.
Palliative care embodies the essence of embracing life and living it to the fullest. It serves as a source of comfort and support for patients and their families throughout their entire cancer care journey. The true spirit of palliative care shines through its dedication to providing individuals and their loved ones with quality of life throughout the cancer care continuum.