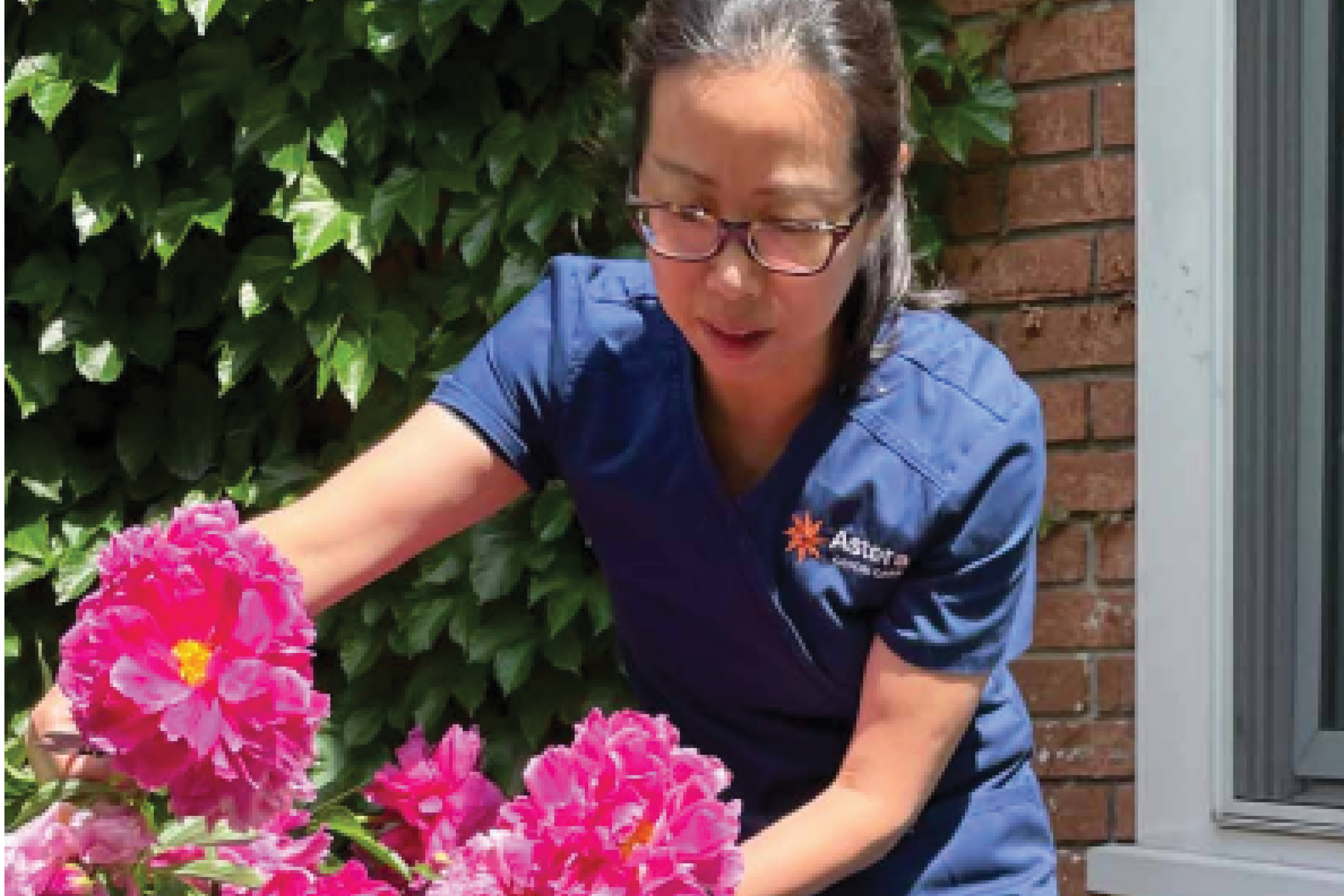 Lifelong Learning Improves Patient Care
As a physician-scientist and medical oncologist, Beiqing Pan, MD, PhD, has forged a unique path in
oncology.
"It's rewarding to help others live their best possible quality of life while guiding them through their journey," Dr. Pan, medical oncologist-hematologist at Astera Cancer Care, said. "Patients trust us with care when they are most vulnerable, and it is our duty to be there for them. Their strength and perseverance inspire us to continue delivering the latest and highest quality cancer treatment."
Dr. Pan trained as a hematologist at Sir Run Run Shaw Hospital (SRRSH) in Zhejiang, the first hospital in mainland China accredited by the Joint Commission International. SRRSH, affiliated with Zhejiang University School of Medicine, was established in 1994 through the generous donation of Sir Run Run Shaw, a well-known Hong Kong media mogul, and philanthropist.
Dr. Pan spent six years practicing medicine in China, then was asked to conduct research in Australia and embarked on a new journey. She earned a PhD from the University of Adelaide, and explored research related to hematological disease and explored the mechanism of how multiple myeloma causes lytic bone lesions at the molecular level and how zoledronic acid, a well-known medication in cancer treatment now, works in multiple myeloma by regulating RANK ligand expression on osteoblast cells.
When Dr. Pan moved to New York City as a postdoc; she completed three years of research at Mount Sinai School of Medicine. She studied human hematopoiesis from embryonic stem cells and hematopoietic defects in Fanconi anemia. Despite devoting much of her time to research, she still yearned to treat patients. "You don't see the direct effect in clinical research as you do in patient care," Dr. Pan said.
So Dr. Pan completed a residency at New York Downtown Hospital and a Hematology-Oncology Fellowship at Columbia University, then joined Astera Cancer Care in 2013.
When Dr. Pan isn't in the office, she can be found planting in her beautiful garden, where she grows annual and perennial plants and lots of vegetables. "It makes your home beautiful and puts you in a good mood," Dr. Pan said. Since the pandemic, she has made exercise a priority. Dr. Pan suggests that everyone incorporates three components of fitness into their regimen: cardio, weight training, and stretching. Dr. Pan is passionate about patient care and incorporates the everyday lessons she learns into her practice.