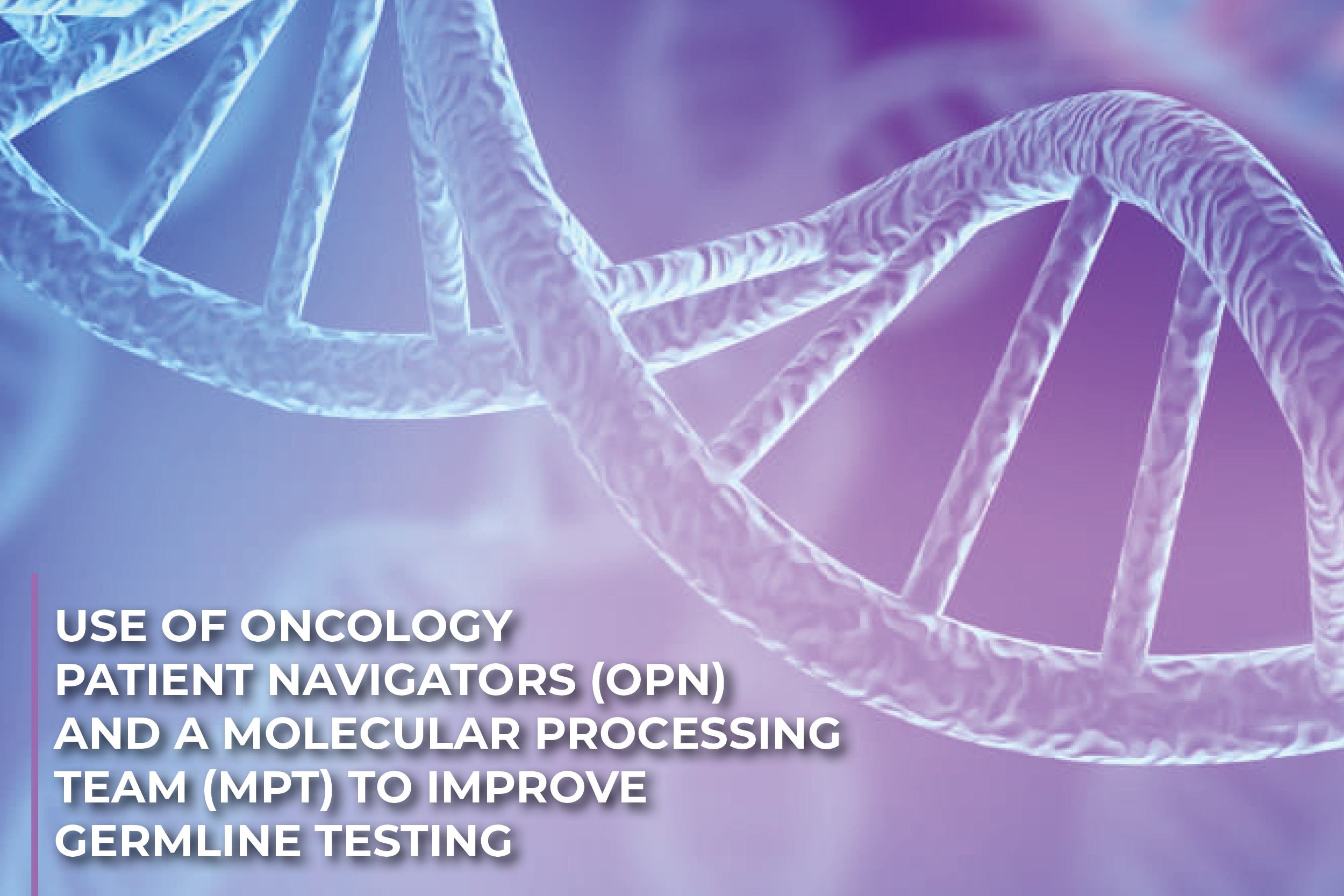 Enhancing Precision Medicine testing process in a Breast Cancer population of a Community Oncology Practice
This abstract was authored by Astera Cancer Care's Ellen Ronnen, MD, and Melissa Cruz, LPN
"This is a collaboration project that identifies the impact patient navigators have on the ordering process," said Cruz. "Their ability to assist in identifying in real time any additional testing opportunities and using the molecular team to expedite the ordering process has been an effective way to reconcile testing and access to testing."
Today, many cancer patients require genetic molecular testing to help inform their treatment options. Often a doctor will order a blood test and the care team will need to follow up on the testing over a period of a couple weeks — sometimes test results even go missing.
The results of this research revealed the benefits of using oncology patient navigators (OPNs) and a molecular processing team (MPT) to expedite the results of germline testing and increase its use. The research also found that it's essential to educate providers about the necessity of germline testing within patient populations who have breast cancer.
Germline testing uses blood tests to look for mutations in specific cancer-related genes inherited from a parent. This type of testing is important for informing treatment plans. "Germline testing is looking to see if there's something in your blood that you got from one of your parents that predisposed you," Ronnen explains.
In the past, many providers didn't understand how to optimize universal germline testing. Typically, germline testing was ordered using manual paper forms or through molecular vendor portal input without built-in follow-up capabilities, often resulting in delayed test results that could negatively impact a patient's treatment plan.
"The world of oncology has exploded in terms of doing a lot of different types of testing for circulating tumor cells and for molecular testing, both in the tumor and in the blood," Dr. Ronnen says, explaining the importance of this research. "If we can find a way to be more organized about it, it's going to help patients in a lot of different ways."