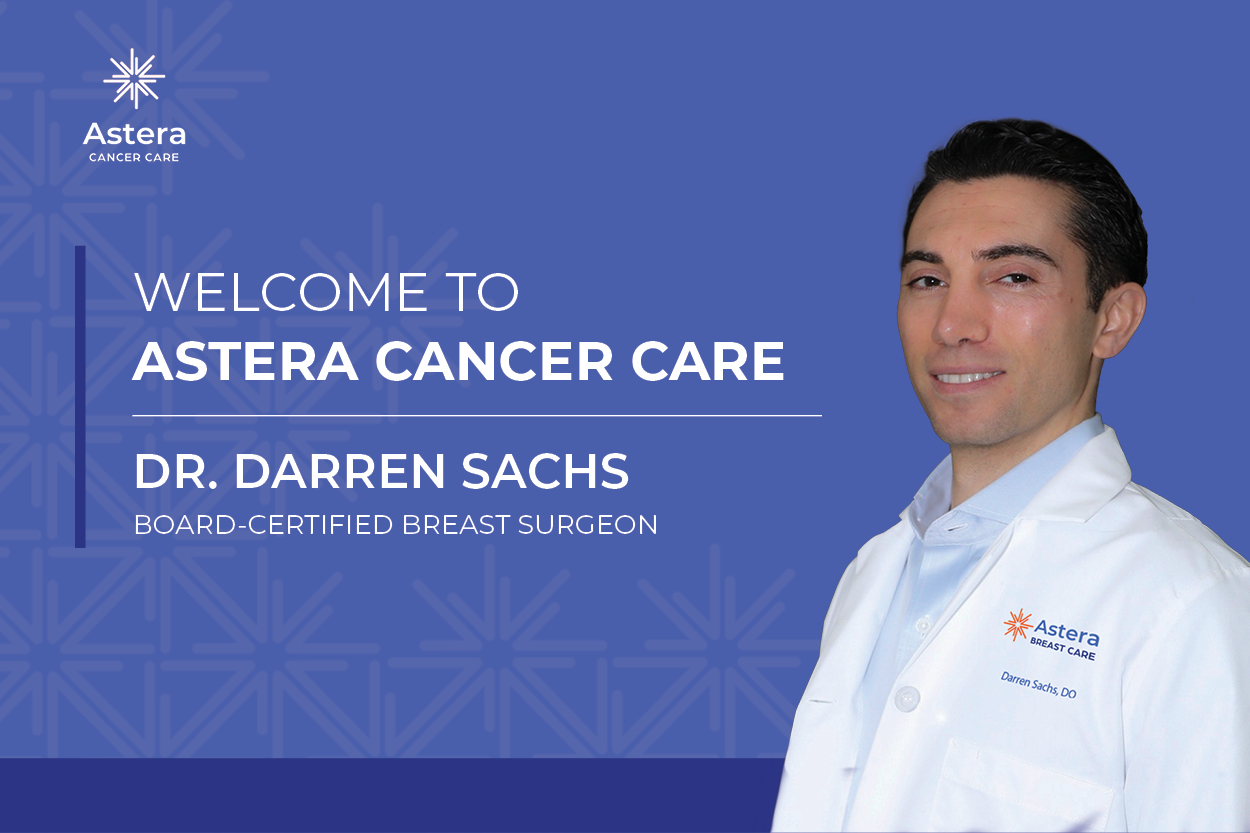 Darren Sachs, DO Joins Astera Cancer Care
Astera Cancer Care, an independent and physician-owned multi-specialty community oncology practice, is proud to announce the addition of board-certified Breast Surgeon Darren Sachs, DO. Dr. Sachs will practice at 1 Exchange Place, Jersey City, NJ 07302.
"We are proud Dr. Sachs joined our practice," said Bruno S. Fang, MD, President of Astera Cancer Care. "His talents and expertise will continue to elevate the level of cancer care available to our patients in Jersey City."
Dr. Sachs specializes in breast surgery and general surgery. He strives to promote patient education and ensure his patients feel comfortable and understand their treatment options. Dr. Sachs was inspired by his family's medical background. He found joy in helping others and chose breast surgery due to a personal experience – his grandmother's battle with breast cancer. He's dedicated to preventing others from going through what she did.
"My approach to treating patients is always a whole body approach, encompassing the mind, body and soul," Dr. Sachs said. "Each is connected and going through such a stressful event affects all aspects of a patient."
Dr. Sachs received his Bachelor of Science from Emory University in Atlanta, Georgia. He then earned his Doctor of Osteopathic Medicine from the New York Institute of Technology College of Osteopathic Medicine in Old Westbury, New York. Afterward, he completed his residency in general surgery in Wyckoff Heights, Brooklyn, and an SSO-approved breast surgical oncology fellowship at Fox Chase Cancer Center, in Philadelphia, Pennsylvania.
"I am excited to join the Astera team and wake up every day knowing I will be able to work with such a brilliant and gifted team of individuals," Dr. Sachs said.
To make an appointment with Dr. Sachs, please call (732) 390-7750