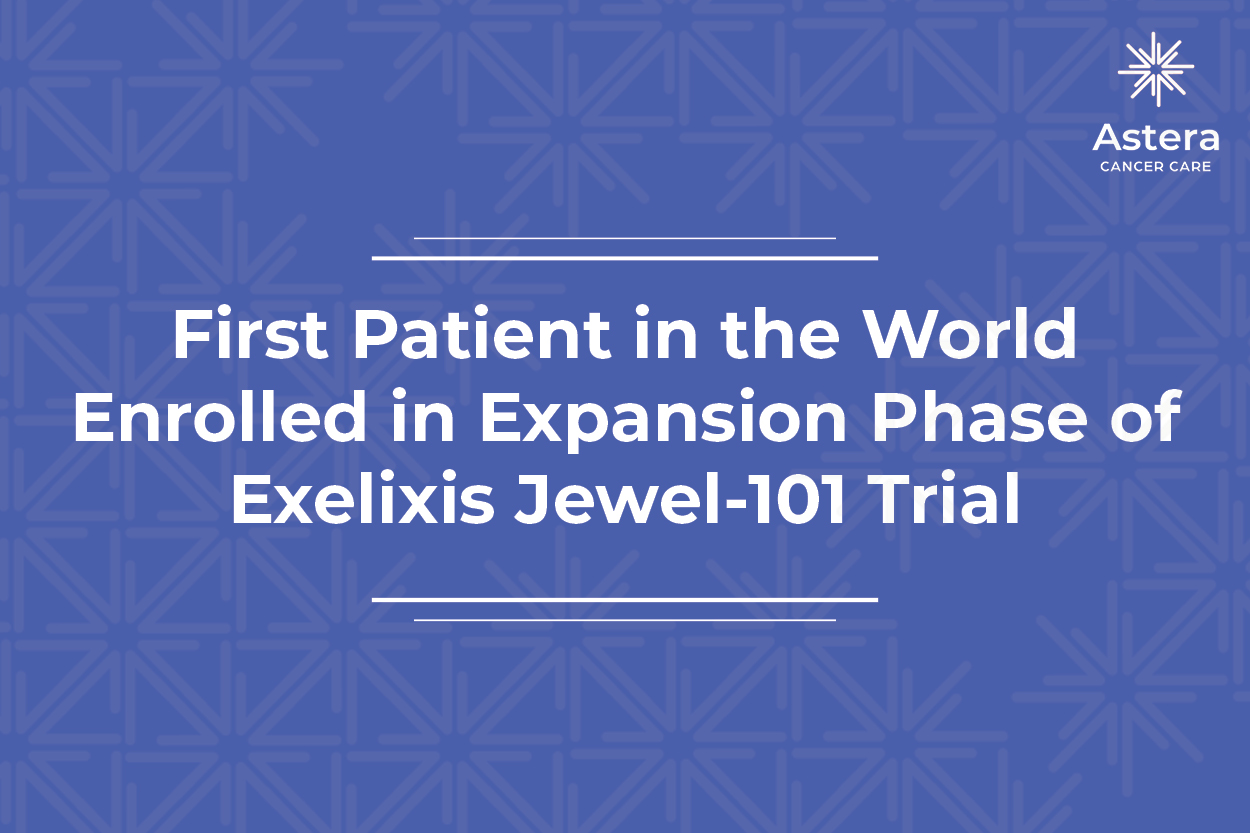 First Patient in the World Enrolled in Expansion Phase of Exelixis Jewel-101 Trial
Astera Cancer Care, an independent and physician-owned multi-specialty community oncology practice, proudly announced the enrollment of the world's very first patient in the expansion phase of the Exelixis, Inc. JEWEL-101 clinical study. JEWEL-101 is an open-label, multicenter, first-in-human phase 1 study of Exelixis' next-generation antibody-drug conjugate XB002 in patients with advanced solid tumors.
"Astera Cancer Care is excited to have enrolled the first patient in the world in the Exelixis JEWEL-101 expansion phase," said Dr. Bruno Fang, President of Astera Cancer Care. "We aim to further understand XB002 as a potential new treatment for people who have difficult-to-treat tumors with limited treatment options."
JEWEL-101 is enrolling patients with advanced solid tumors for which therapies
are unavailable, ineffective or intolerable. The most common types of cancer for patients enrolled were pancreatic cancer, colorectal cancer, cervical cancer and prostate cancer.
Astera Cancer Care believes in empowering patients with advanced therapies and contributing to the progress of cancer research. Individuals interested in these clinical trials should review the eligibility requirements at clinicaltrials.gov (NCT04925284).
To make an appointment at Astera Cancer Care, please call (732) 390-7750.