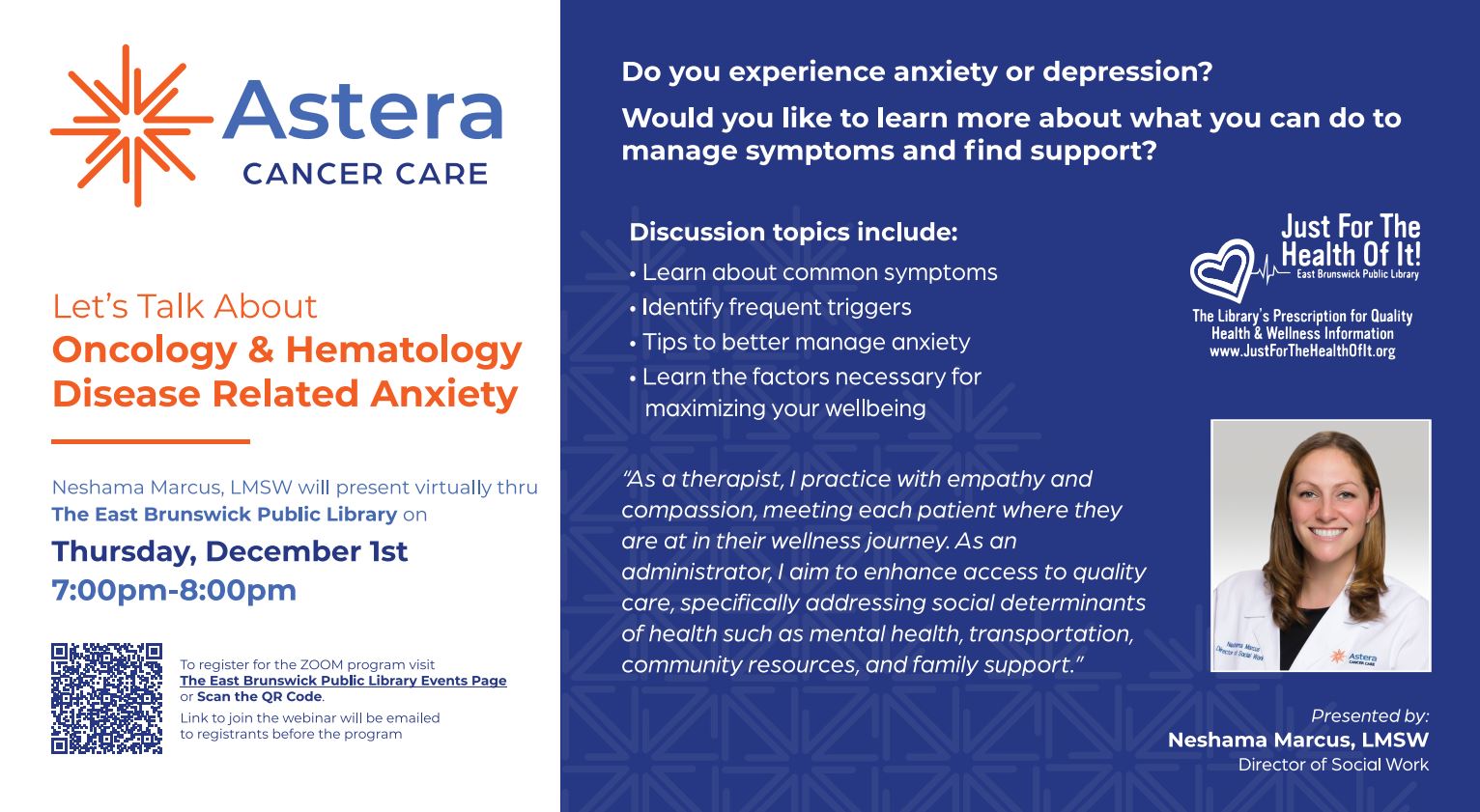 Let's Talk About Oncology & Hematology Disease Related Anxiety
Do you experience anxiety or depression? Would you like to learn more about what you can do to manage symptoms and find support? Please join us for a virtual educational program on Thursday, December 1, 2022, from 7:00-8:00pm.
To register, please visit https://tinyurl.com/AsteraMarcus2022.