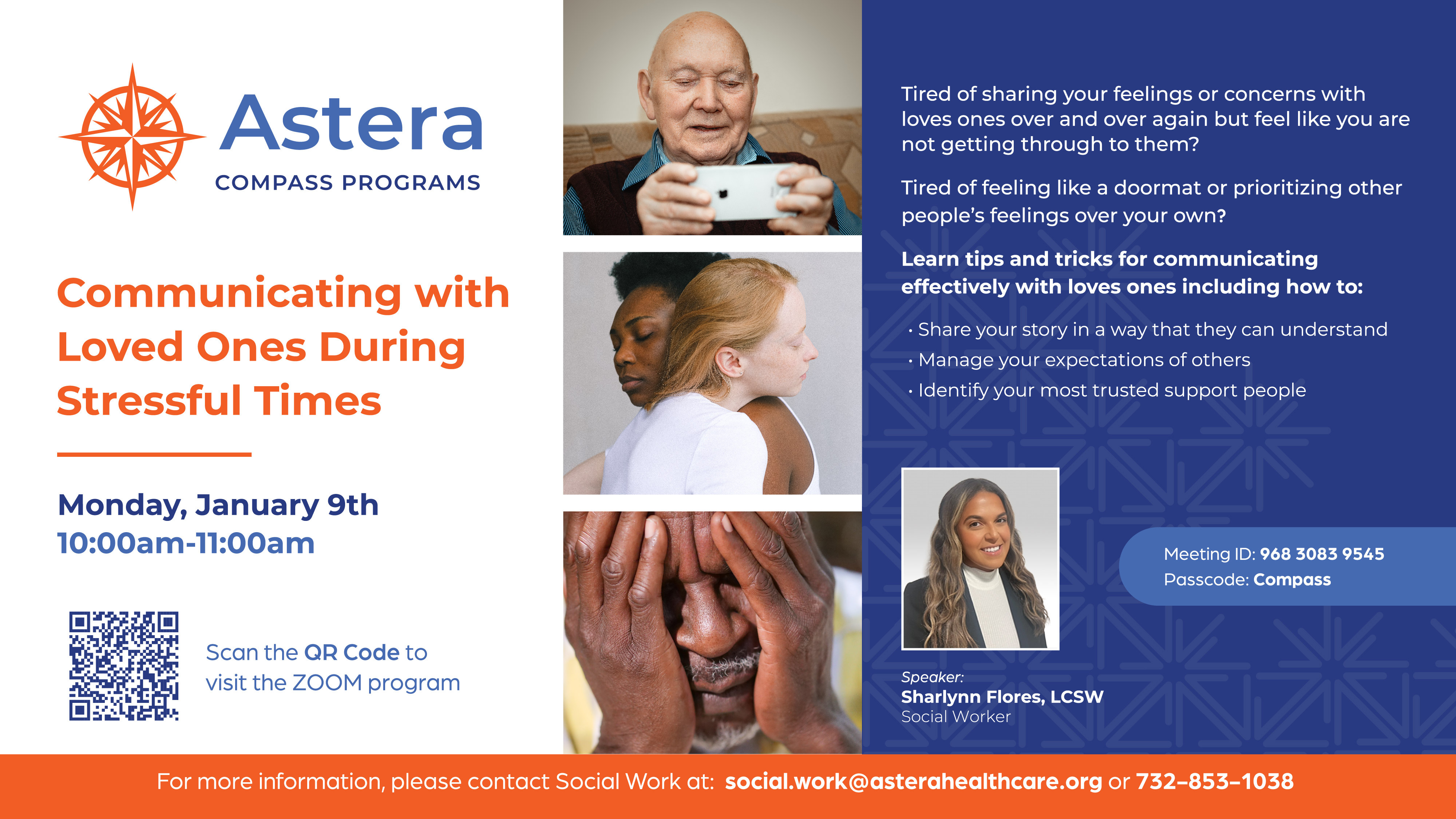 Communicating with Loved Ones During Stressful Times – Monday, January 9th, 10-11am
Tired of sharing your feelings or concerns with loves ones over and over again but feel like you are not getting through to them? Tired of feeling like a doormat or prioritizing other people's feelings over your own?
Join Astera's Sharlynn Flores, LCSW, on Monday, January 9th, between 10AM-11AM
Learn tips and tricks for communicating effectively with loves ones including how to:
Share your story in a way that they can understand
Manage your expectations of others
Identify your most trusted support people
If you are interested in registering, contact Social Work at (732) 853-1038 or social.work@asterahealthcare.org.