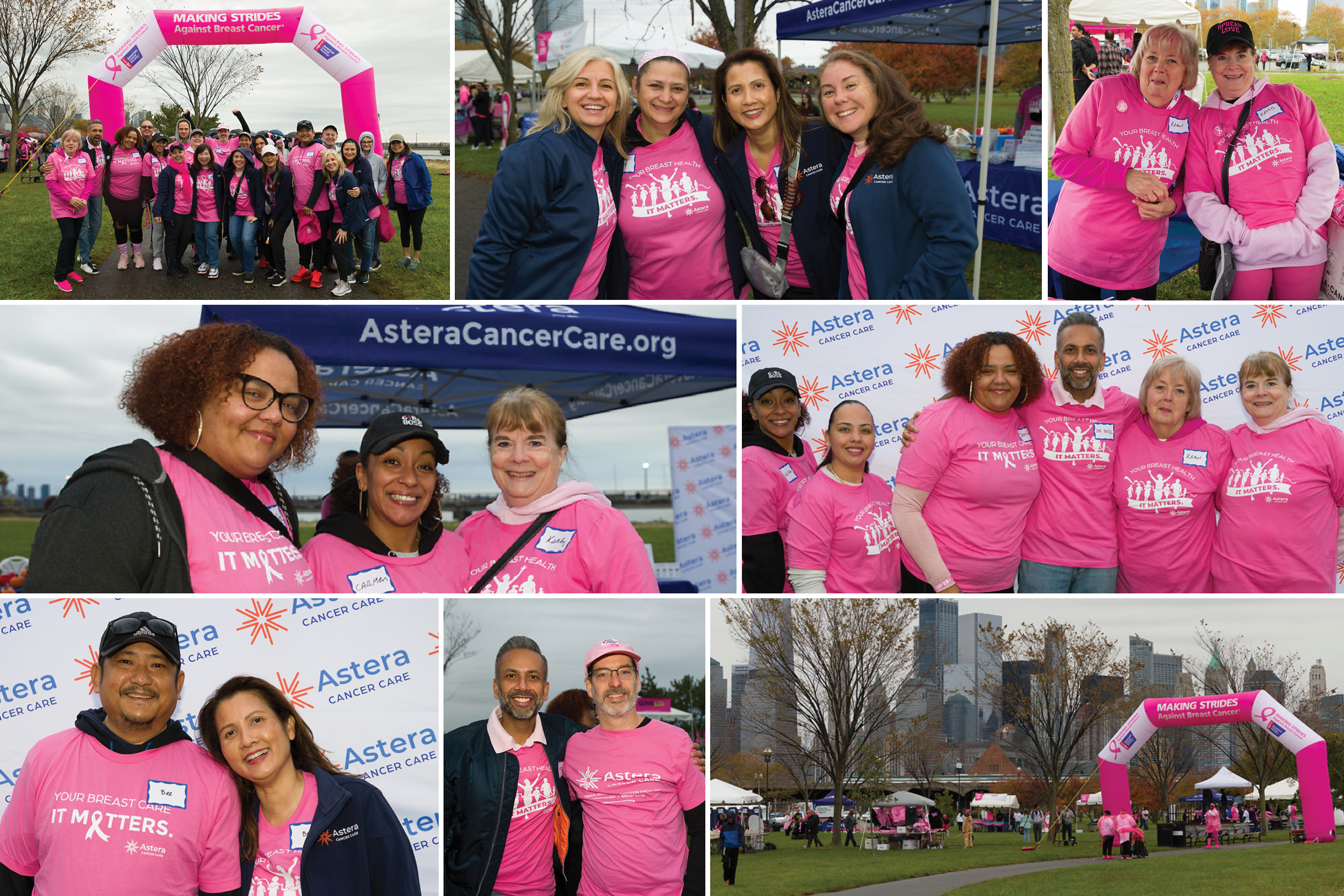 Astera Cancer Care's Strides for Hope
Astera Cancer Care's participation in two American Cancer Society (ACS) Making Strides Breast Cancer Walks this year underscores their dedication to the ACS's mission, which celebrates courage and hope. This mission unites communities to eradicate breast cancer and aligns with Astera's strong commitment to philanthropic community initiatives.
The Edison Walk, held on October 22, 2023, at Middlesex County College, was a significant event with a team of 225 members, comprising staff, patients, and friends. The event went beyond fundraising, featuring engaging activities such as a pumpkin painting session for kids. Moreover, Maggie Lytle, the Patient Navigator from the breast center, added a special touch by taking the stage with her band, The Midnight Vixens. Subsequently, the Jersey City Walk at Liberty State Park, despite dealing with inclement weather, drew 90 participants to register for its first year. A total of over 300 participants registered for both our walks, with Astera teams collectively raising $21,401.