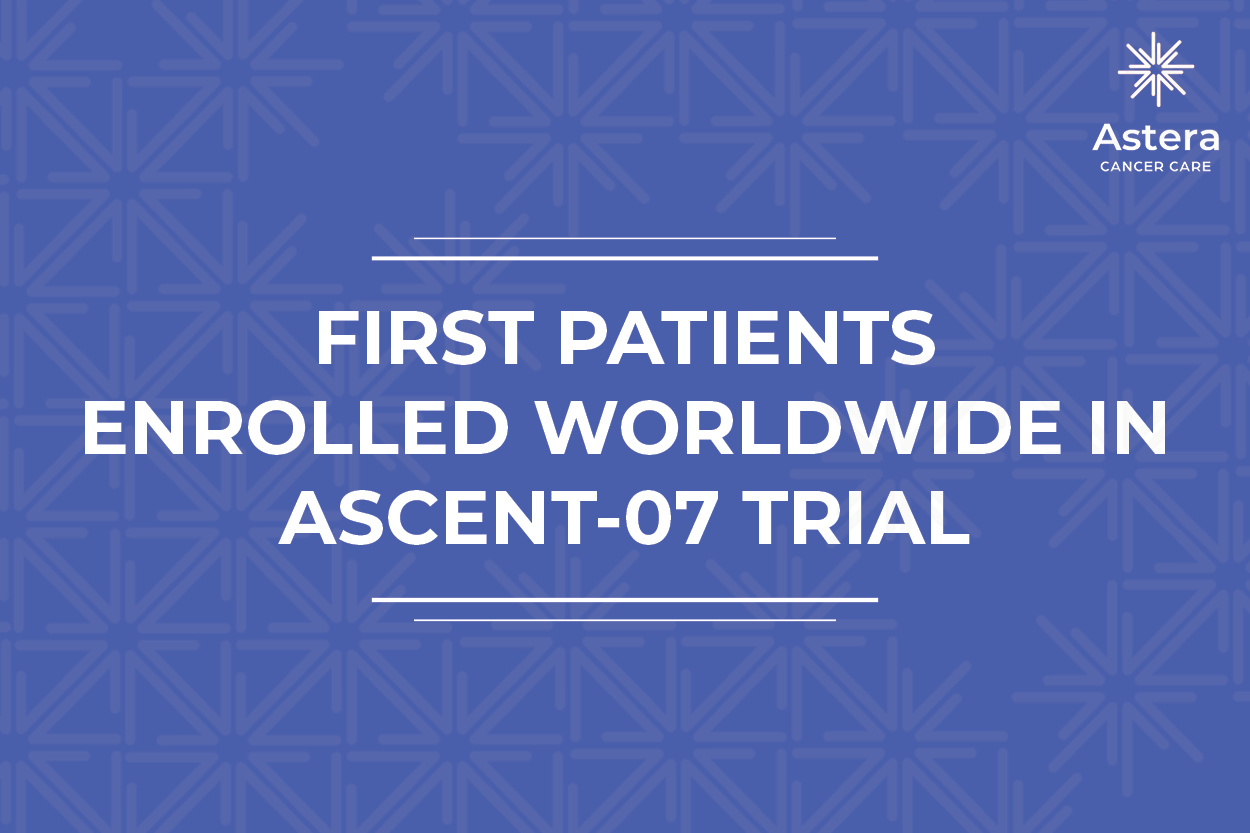 First Patients Enrolled Worldwide in ASCENT-07 Trial
Astera Cancer Care, an independent and physician-owned multi-specialty community oncology practice, announced the enrollment of their first patient in the ASCENT-07 clinical study. This patient will be the first in the world to participate in this study.
ASCENT-07 is a Phase 3 study of sacituzumab govitecan versus treatment of physician's choice in patients with HR+/HER2- metastatic breast cancer who have previously received endocrine therapy.
"This study marks a significant step forward in our commitment to advancing innovative therapies and improving outcomes for those battling this challenging disease," said Bruno Fang, MD, President of Astera Cancer Care.
Clinical trials are of paramount importance in advancing medical knowledge and treatment options. They provide an avenue for patients to access cutting-edge investigational therapies and contribute to the collective effort to advance cancer research.
Individuals interested in these clinical trials should review the eligibility requirements at clinicaltrials.gov (NCT05840211).
To make an appointment at Astera Cancer Care, please call (732) 390-7750.
Intended for US audience only.